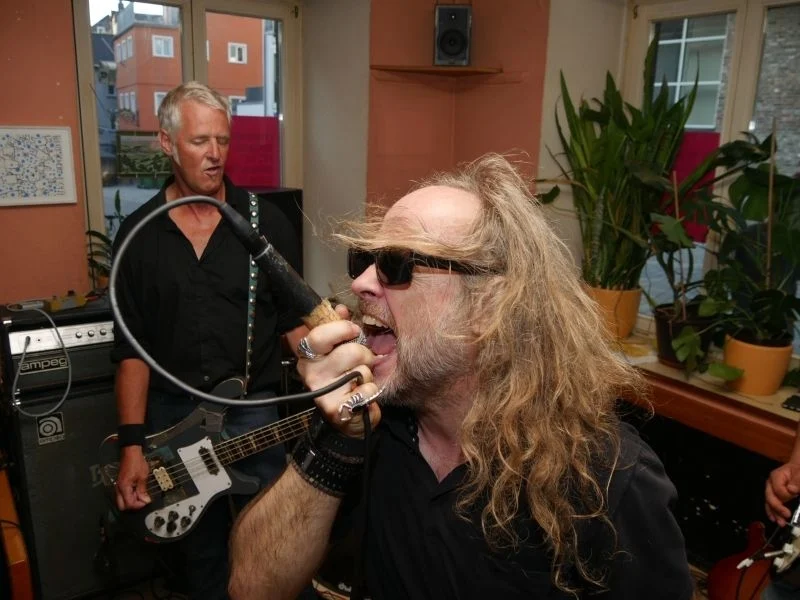 "Club Douala is named after a city in Cameroon/Africa and exists now since 1984. The first years were under the influence of the new romantics and latino vibes, the so called independent music and of course some "neue deutsche welle", in 1990 Jesco Schuck a local resident hosted the first Techno-Event. Grandmaster Flash (NYC/USA) the Godfather of Hip Hop celebrated da Funk of the Night at Douala. Folllowed up by Clubnights "Synestesia & Nanogenex" with Performances from Jeff Mills, dj Hell, Sven Vaeth, Carl Cox, Felix da Housecat, Kemistry & Storm, Laurent Garnier and countless Topheadz of the Age of electronic music.
Now, in the Millennium after some Madness with the usual burocratic bollox (where the clubscene suffers in general) we say to all Neon-Niteowls whos Motobrand says : "I wanna rock my life" you people move your ass with body and soul, come and enjoy innovative Musik-culture & rock to the 21st Century c.u.@ Douala Ravensburg!
Doualatrax was a logical step and we hope to be more productive than the last years.
Mutterlabel: Casseopaya Recordings
Kontakt: info@casseopaya.com
Douala Trax - Compilation No1
DIE TEXTE FÜR DIESE SEITE STAMMEN AUS DEM INTERNET UND WURDEN GERINGFÜGIG AKTUALISIERT. AUCH AUF NACHFRAGE WURDEN UNS KEINERLEI AKTUELLE INFORMATIONEN ZUR VERFÜGUNG GESTELLT. DAS LABEL IST EINE KARTEILEICHE UND WEITERE UPDATES SIND NICHT ZU ERWARTEN.